Health Benefits of Ezy-Warm Underfloor Heating
Far Infrared Radiant Heat Benefits
Far infrared takes the form of radiant heat, which is absorbed by solid objects which retain it before releasing it back into the air.
It is easily absorbed by the human body giving many health benefits, from pain relief, reduction of muscle tension and improved circulation, to boosting of the immune system and lowering of blood pressure
It is completely safe and is even thought to be able to help to fight infections and inhibit airborne microorganisms found in RNA viruses, including coronaviruses, by stimulating the body's metabolism and production of white blood cells.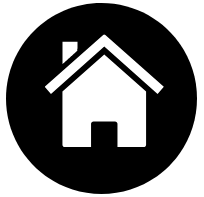 PREVENTION OF DAMP AND MOULD
Water absorbs infrared very well, significantly removing damp from buildings.
It limits the mould, fungus and bacterial growth that can contribute to poor respiratory health.
REDUCTION OF ALLERGENS
Infrared uses objects to transport heat rather than air so is not convective. 
Dust, pollen and other allergens are therefore not carried around an area by warm air flows.
REDUCTION OF JOINT PAIN
Infrared absorption can improve blood circulation in the body, reducing joint pain and inflammation due to deep penetrate of the skin and underlying tissues.
ENHANCED IMMUNE SYSTEM 
Infrared heat has been reported to stimulate the body's metabolism, and production of white blood cells.
PROMOTION OF HEALING
Infrared heat can promote healing and encourage growth of healthy cells in both human beings and animals.