Flexible Flooring Designs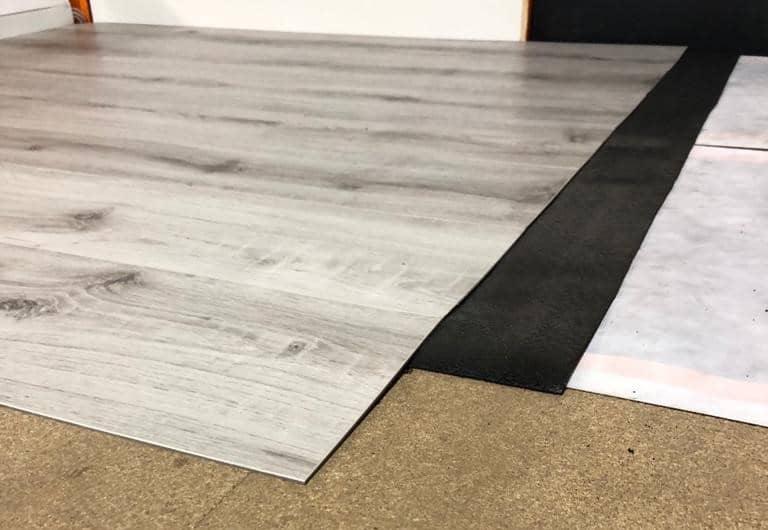 Including the ultra thin profile Ezy-Warm Heated Mats (0.6mm) in your underfloor heating system means that the finished floor height is no more than around 3mm (even when underlay and floor covering are added).
Compare this to a typical finished floor height of 14mm+ for traditional installations.  Often doors need to be shaved and other remedial work needs to be taken out to accommodate this. 
Adding more time, money and hassle to the installation.
What if the flooring in your home could be updated with minimal disruption? 
Simply uplifted and replaced with minimal fuss?
If disaster strikes and your floor is damaged, there's no drama – simply lift up the damaged tile and put a new one in its place in a matter of seconds.
And the Ezy-Warm Heated Mat can be easily accessed underneath – no digging up floors required!
Perfect for busy households!
This feature is available on Ezy-Warm systems using our magnetically receptive Ezy-Install Underlay. 
Couple with magnetic looselay Luxury Vinyl Tiles or magnetic wood for a beautiful, adapatable floor.  Or use IOBAC MagTabs to secure standard backed floor coverings.
Hard to Shift, Easy to Lift
Think of the system as like a fridge magnet.
Ezy-Install Underlay is like the fridge – it contains special metallic "para-magnetic" additives to which a magnet is attracted. 
And the floor tile becomes the magnet.  A broad selection of magnetically backed timber and luxury vinyl flooring tiles are available.
The floor tile is held to the underlay using our Dual Grip technology, which combines magnetic attraction with dry tack adhesion, for maximum hold.
Yet when the time comes to change the flooring tile, it can be effortlessly lifted up.